At Tours For You we are aware that an event or an incentive trip is a moment of our lifetime that everyone wishes to cherish forever. That's why Tours For You dedicates a very careful attention to all the special details that will bring to life your event as you have imagined.
In order to pursue a higher specialization, we've created a dedicated events department and created a new brand to work exclusively with this business area: TFY Events. Please explore our TFY Events website here (or clicking the image below) for a better knowledge about what we can offer you regarding events, incentives and meetings.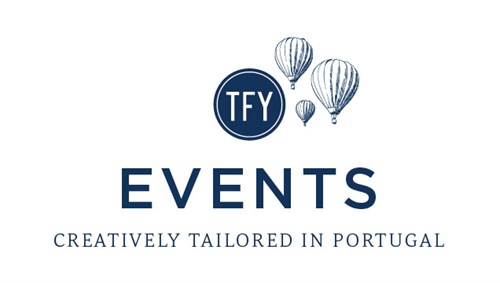 You can also email us to info@toursforyou.pt or info@tfyevents.com for more information.